Consumer Goods
Exclusive brands, highest quality.
Vermont's specialty retail products–from hand sewn teddy bears to plush flannel shirts to finely crafted furniture–have a reputation for the highest quality and enjoy a loyal following in New England and around the world.
BACK TO SECTORS
REGIONAL PROFILES
10,000+
retail establishments (2020)
2.2$ billion
retail labor income (2020)
Consumer goods and sales are part of the backbone
of Vermont's economy.
Vermont's retail and consumer goods businesses support over 69,000 jobs and bring in more than $2 billion in labor income.
Classic general stores carry a treasure trove of product ranges curated by knowledgeable owners.  
Vermont fosters entrepreneurialism. Take companies like Vermont Teddy Bear, which got its start on Burlington's Church Street Marketplace selling teddy bears from a wheeled cart, or Ben & Jerry's, inventing and scooping its first creations in a renovated gas station and finding global success. New Vermont businesses are incubating around the state, such as Renoun Skis, making tracks in the ski industry with new and innovative models.  
Vermont values form the bedrock for socially responsible and sustainability-focused companies to thrive, like Seventh Generation, focusing on high standards in transparency and safe ingredients. Many of our consumer goods and specialty retail businesses promote a balanced triple bottom line, where people, planet, and profits all receive the same high priority. Read more about Vermont's many triple bottom line businesses.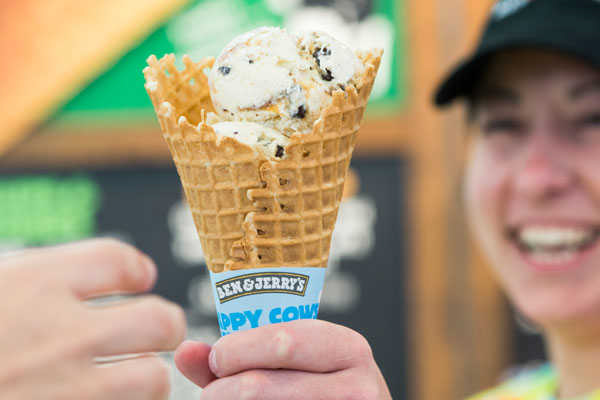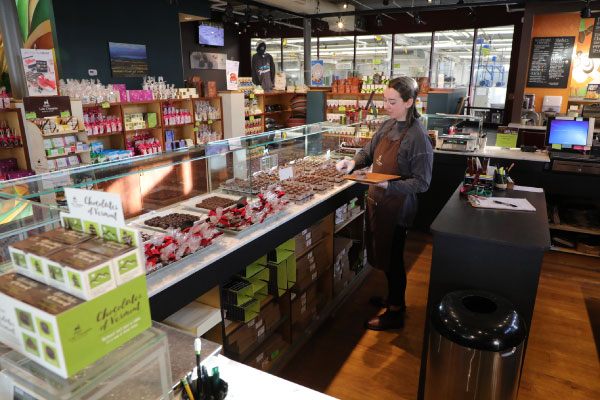 Interested in the consumer goods industry but don't know where to start?
Visit our jobs board to search for job openings in Vermont:
Consumer Goods in Vermont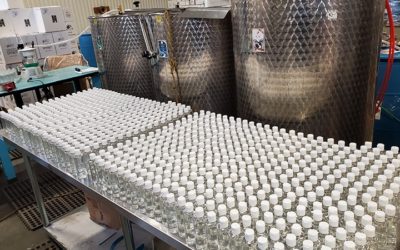 Vermont's distilleries are well known for their award-winning spirits, but as the state fights the COVID-19 pandemic, they're switching gears and...
#BuyLocalVermont was created by the state to give an economic boost to local retail businesses, restaurants, and lodging establishments impacted by Covid-19. Over 90% of participating businesses received money from the program. Hear from some local businesses that saw increased business as consumers participated in #BuyLocalVermont.
Representative Consumer Goods Organizations in Vermont
Here's a sample of just a few businesses throughout the state: