80 million
PEOPLE LIVING WITHIN 5 HOURS OF VERMONT
24 minutes
AVERAGE COMMUTE FOR VERMONTERS
578
MILES OF ACTIVE RAIL LINES
In Vermont, the open road welcomes you.
We have very few high-traffic areas, so few that radio and television traffic reports aren't a part of our lives. In addition, the state is continually increasing and improving public transportation.
Over 80 million people live within five hours travel of Vermont. With a web of well-maintained highways, multiple airports, and hundreds of miles of rail all close to the Canadian border, Vermont businesses have the speed to market and access to supply chains they need.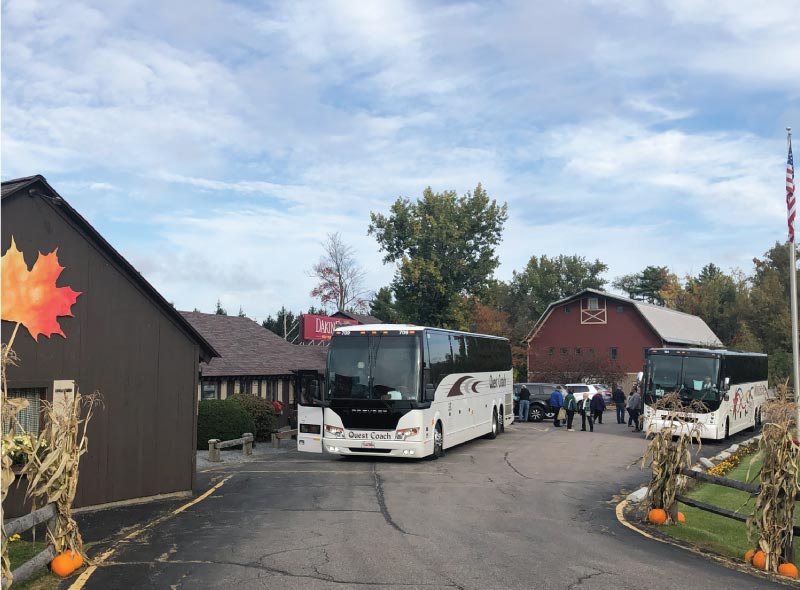 By Road
Most communities in Vermont are accessible by two interstates: I-89 running from White River Junction to the Canadian border north of St. Albans, and I-91 running the eastern length of the state. Interstate 93 also reaches into the Northeast Kingdom. 
The average commute of a Vermont worker is 23 minutes. Go! Vermont, a program of the Vermont Department of Transportation, provides a one-stop resource for workers to find carpools, bus routes, and commuter lots. This state program also provides incentives to Vermonters to use energy efficient commuting options. Vermont is also home to almost 250 publicly accessible electric vehicle charge points. There are several regional bus lines providing service throughout the state.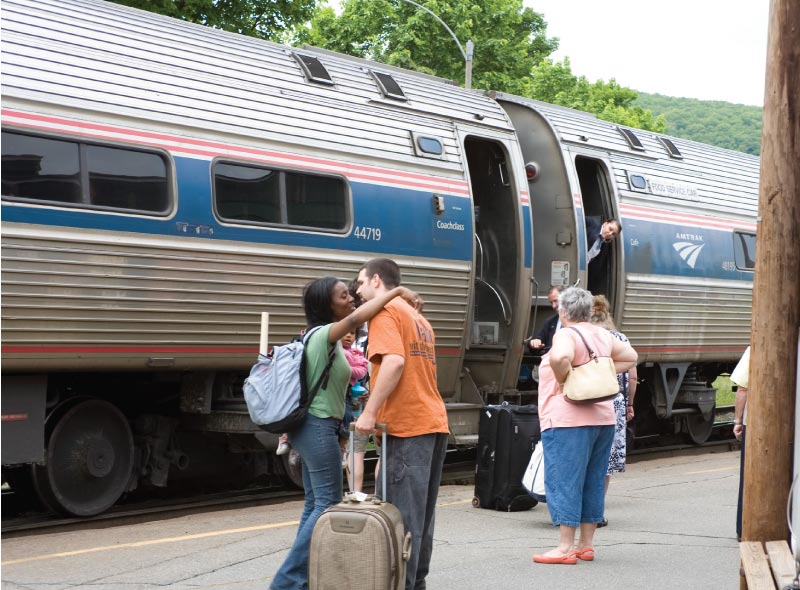 By Rail 
Vermont has over 575 miles of active rail lines which are all used for freight service; two lines are also used for passenger service. Several companies offer freight service in Vermont. Amtrak serves the I-89 and I-91 corridors (the Vermonter line) as well as Rutland (Ethan Allen Express), connecting Vermont passengers to New York City, Philadelphia, Hartford, and Washington, D.C.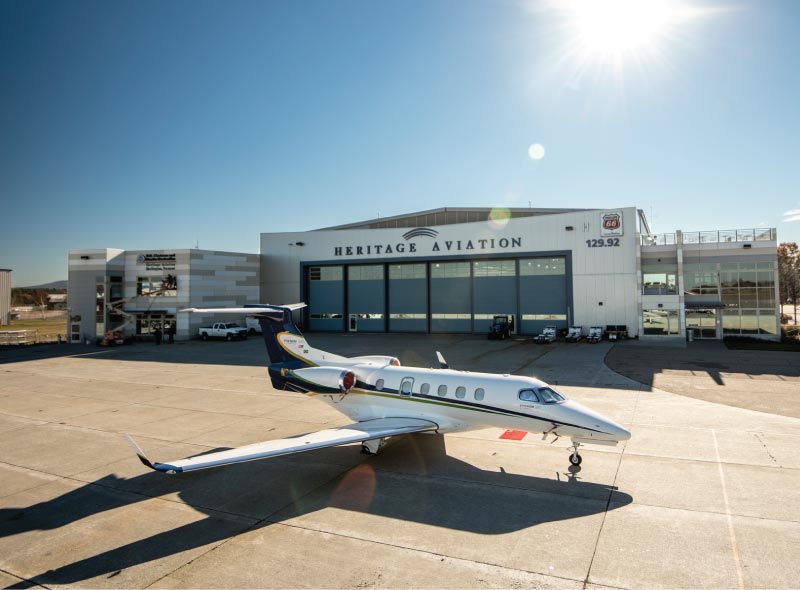 By Air
Burlington International Airport (BTV), located just 70km from the U.S border, offers daily, non-stop flights to Atlanta (ATL), Charlotte (CLT), Chicago (ORD), Detroit (DTW), Denver (DEN), Newark (EWR) New York (JFK and LGA), Orlando (MCO), Philadelphia (PHL), and Washington (IAD and DCA). Daily air cargo service comes to the airport from both Federal Express and UPS Airlines, and charter flight company Heritage Aviation is based there. BTV is also home to the Vermont National Guard and houses a fleet of thirty F-35s, as well as two flight instruction schools. There are several Vermont regional airports, including Morrisville-Stowe State Airport, that offer seasonal flights to metropolitan areas. 
Charging Stations Map
Drive Electric VT has compiled a map of public charge points around the state. Click for directions, cost, availability and network information. 
Utilities
Vermont's energy portfolio and forward-thinking renewable energy goals provide the resources and capacity
businesses need now and into the future.
Vermont has three types of electric utilities: investor owned, municipal, and member-owned rural electric cooperatives. This includes Green Mountain Power, with more than 260,000 customers throughout southern and central Vermont. Natural gas is available to the northwestern part of the state including the entire metropolitan Burlington area. Vermont's electric power comes from a diverse portfolio of sources, with more than half being hydroelectric. Wind, solar, and wood make up over a third, while biomass, natural gas, and petroleum also contribute. 
According to the US Energy Information Administration, Vermont has the lowest carbon dioxide emissions of any state. Nearly two-thirds of Vermont households heat their homes with petroleum, one fifth use natural gas, and almost a sixth heat with wood. Vermont has five wind farms, which accounted for about 18% of the state's utility-scale electricity net generation in 2019, more than most states. Vermont has more than 350 MW of solar electricity generation installed; on a per capita basis, that's more than any state east of the Mississippi (in the west only Nevada, Arizona and California are higher). Vermont's Renewable Energy Standard sets the goal of obtaining 90% of all the state's energy from renewable sources and to reduce overall 
energy use by more than one-third by 2050. Vermont offers incentives and  resources for renewable energy options.
In Vermont there are two utilities that provide both electricity and heating-and-process-fuel energy efficiency services to residential and business consumers throughout Vermont. One is Efficiency Vermont (operated by the Vermont Energy Investment Corporation), which delivers services in most of the state, and the other is Burlington Electric Department, which delivers services in its service territory. The services offered by these "Energy Efficiency Utilities" help consumers and businesses invest now in energy efficiency measures that will save Vermonters money.
Broadband access is a developing resource. In two areas of Vermont—Burlington and Springfield—each address has access to gigabit speeds through fiber connectivity, while new telecommunication utilities are taking on the challenge of providing that level of service to every town. 25 Mbit or higher download service is available to 75% of Vermont's addresses and almost 100% in the downtowns of our larger towns and cities. Cellular service is offered by multiple carriers throughout the state.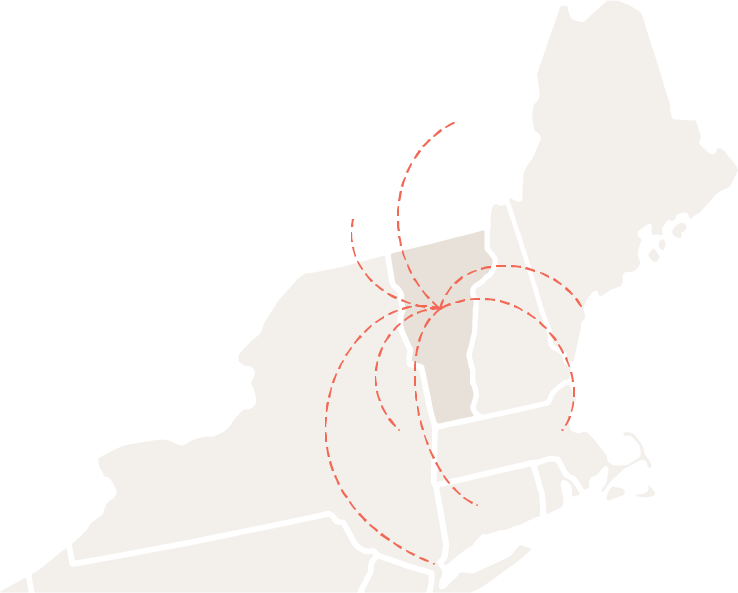 Driving Distance/Time to Major Metropolitan Areas from Vermont
 
Brattleboro 
Montpelier 
Burlington 
Boston 
110 miles/
2.5 hours 
180 miles/
3 hours 
220 miles/
3.5 hours 
New York 
200 miles/
4.5 hours 
300 miles/
6 hours 
300 miles/
6 hours 
Montreal 
250 miles/
4 hours 
130 miles/
2.5 hours 
100 miles/
2 hours