Accessible to everything, including a great 

life

.
 

The southeastern corner of Vermont connects the state with all of New England while providing the quintessential 

small town

 experience

.
Anchored by the towns of Brattleboro, Springfield, and Hartford, Windham and Windsor counties offer great opportunities for both businesses and families. Quaint towns like Woodstock and Norwich look like traditional small towns—but many are surprised to know major employers like King Arthur Baking Company, Simon Pearce, The Richards Group, and Vermont Farmstead Cheese Company and many more are there too, offering an opportunity for work/life balance that's hard to find anywhere else.
Springfield originally was a New England mill town but now has some of the fastest broadband in the country and is transforming into an innovation hub. This wicked fast broadband allows the Black River Innovation Campus to offer a unique opportunity for digital entrepreneurs and businesses. Springfield and its surrounding towns also host numerous manufacturers like Ivek Corporation, Vermont Timber Works, and ImageTek MFG. Artisans Park is a campus of smaller food manufacturers that also draws tourists year round.
Hartford's prime location at the intersection of Interstates 89 and 91 makes it easily accessible from all directions. Hartford has the distinction of containing within it five unique villages: Hartford, Quechee, West Hartford, White River Junction and Wilder, each with its own personality. Quechee (pronounced "kwee-chee") is home to beautiful Quechee Gorge, sometimes called Vermont's own Grand Canyon. White River Junction's bustling downtown features great shops and restaurants, the Center for Cartoon Studies, and premier arts center Northern Stage. White River Junction also is home to Vermont's VA Medical Center. Like nearby Springfield, Hartford and its surrounding towns also enjoy high speed internet, provided by ECFiber, a local communications union district bringing connectivity to thousands of residents. 
There is only one Brattleboro in the entire country. Located at the confluence of the West and Connecticut Rivers and just across from New Hampshire, Brattleboro is the largest town on Vermont's "east coast." Brattleboro is known for its vibrant downtown and arts scene, as well as great local food—Hermit Thrush Brewery, Mocha Joe's Roasting Company, and the Brattleboro Food Co-op are regional favorites as well as strong local employers. The area is home to many manufacturers, including Sonnax, Fulflex, Chroma Technology, Mack Molding, and GS Precision. Entrepreneurs and business owners are well supported with programs like Instig8 (for start-ups) and Regener8 (for businesses working on succession planning and growth). Brattleboro Memorial Hospital is the regional healthcare hub while Brattleboro Retreat provides mental health and addiction care and treatment. 
The Brattleboro area also features several postsecondary institutions that supplement its excellent school system and provide employers with a steady stream of skilled workers: Community College of Vermont, Vermont Tech, SIT School for International Training, and Landmark College (in nearby Putney). The very specialized New England Center for Circus Arts trains performers for national and international companies.
There is no shortage of outdoor recreation in southeastern Vermont. Ski resorts at Okemo Mountain, Magic Mountain, and Suicide Six and gems like the Marsh-Billing-Rockefeller National Historic Park, Mt. Ascutney State Park, and the Vermont Institute of Natural Science will keep you connected with nature all year long.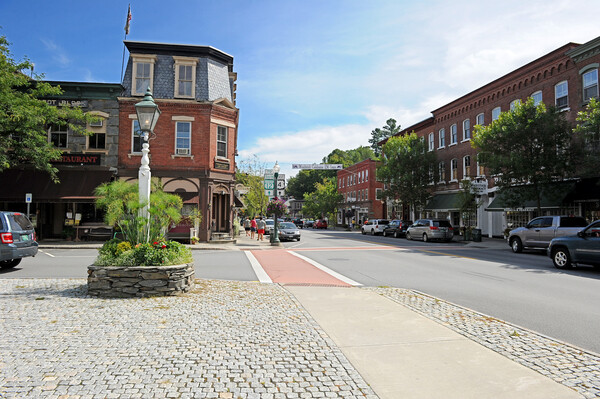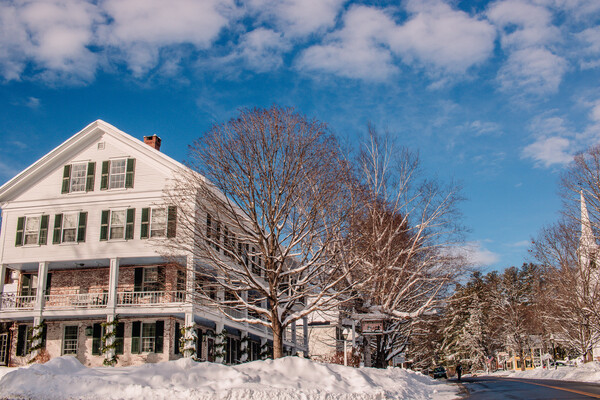 Thinking about relocating to Southeastern Vermont?
Connect with a Think Vermont Relocation Representative who can answer your questions and help you find the information you need to make your move: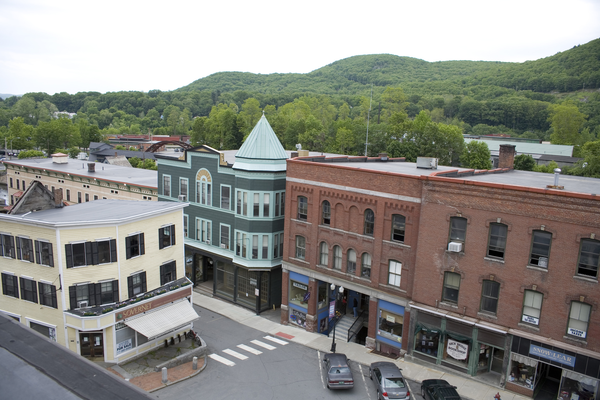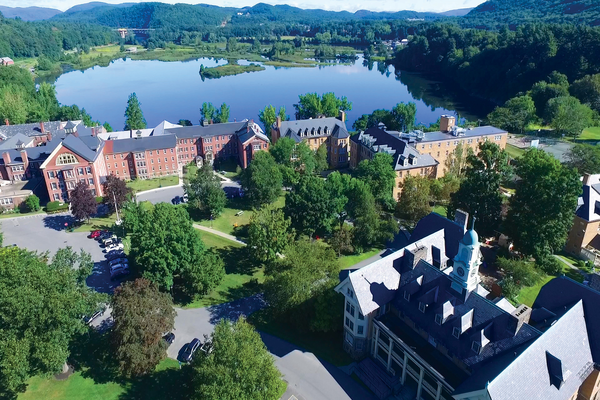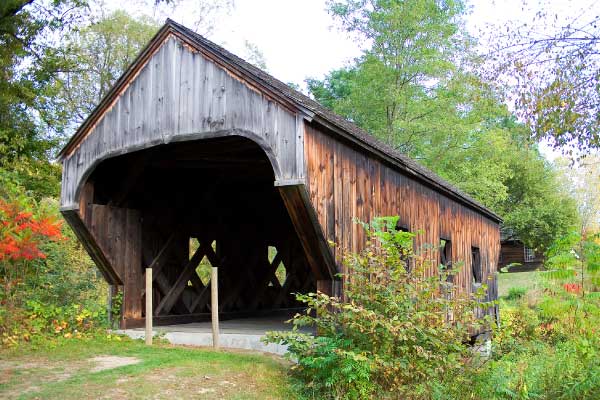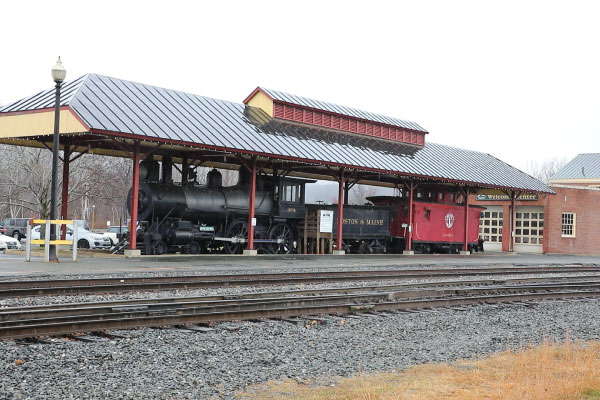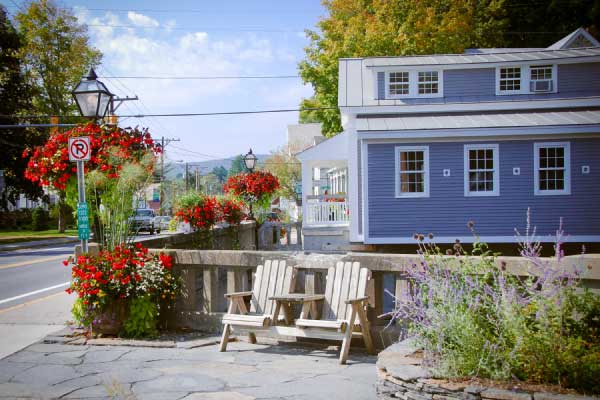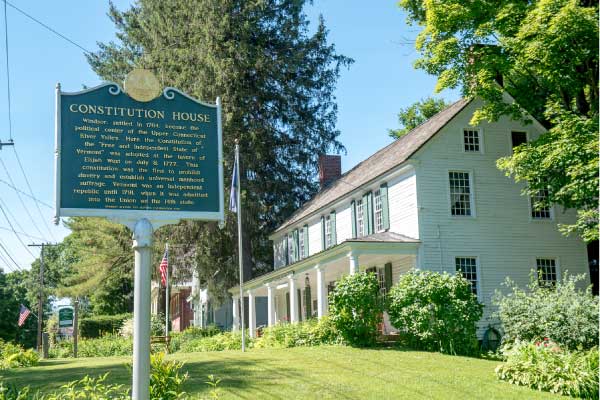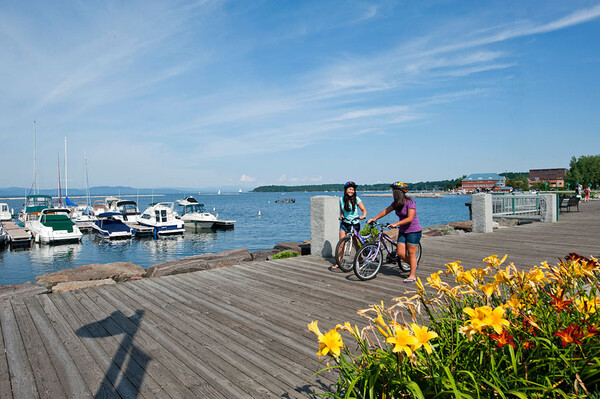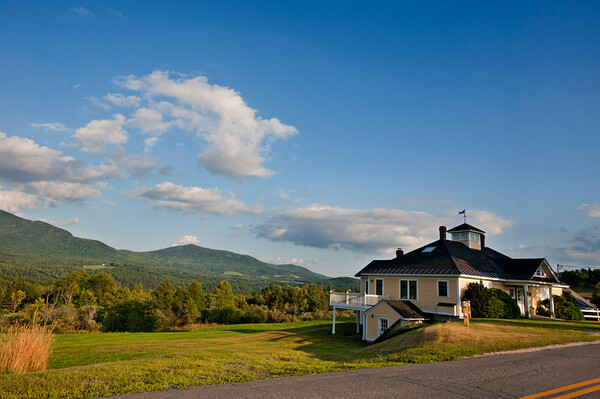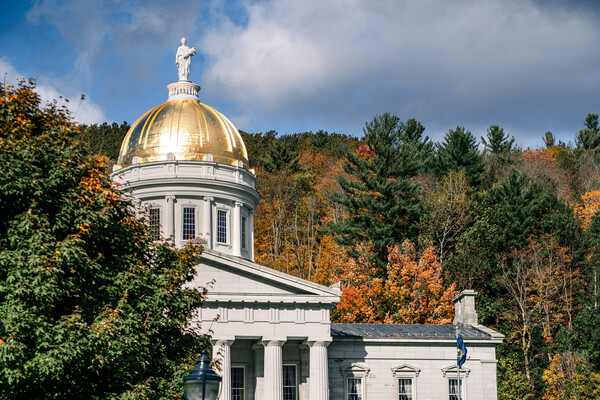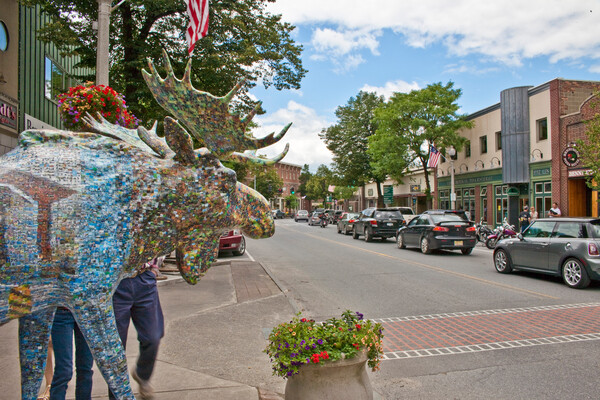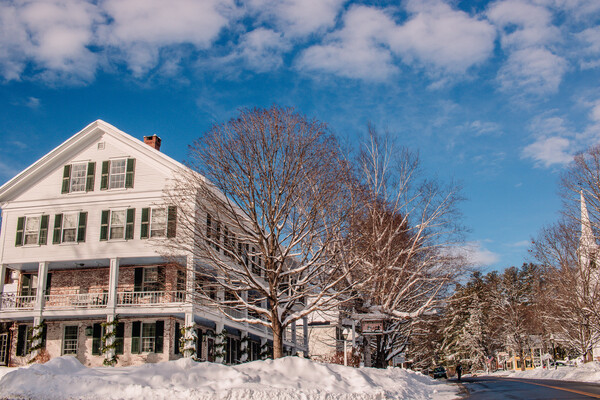 Southeastern Vermont by the Numbers
Windsor County
Population
Median Home Price
Median Household Income
Median Rent
Windham County
Population
Median Home Price
Median Household Income
Median Rent
Discover Southeastern Vermont
Small town life, outdoor recreation,

 

arts

 

and culture, and easily accessible: that's southeastern Vermont

.
Getting Around
Spend more time moving and less time sitting at traffic lights — some towns don't even have any.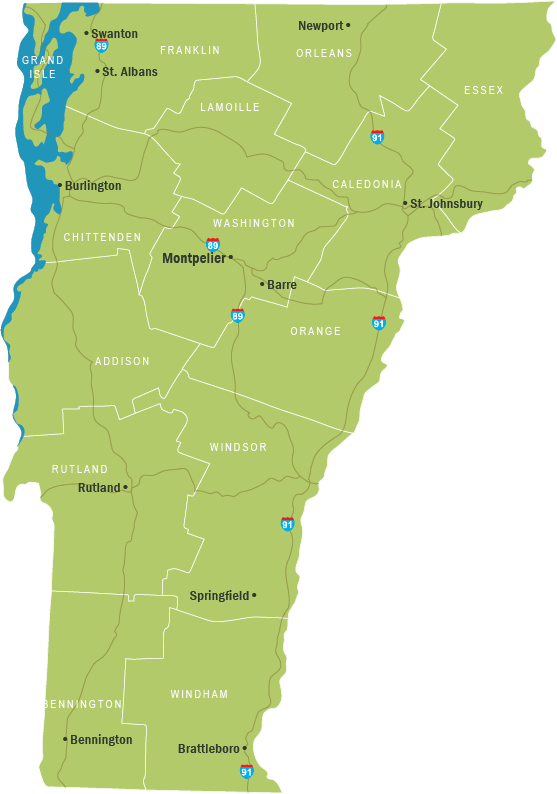 Real Estate by Region
Lists compiled from data published by Vermont Business Magazine.