Public Safety
You can make a difference here.
Vermont's rural villages, suburban towns, and small cities have different needs when it comes to public safety, but they share one goal: keeping Vermonters safe. Whether professional or volunteer, you can find fulfilling public safety and service opportunities in Vermont.
BACK TO SECTORS
REGIONAL PROFILES
#2
SAFEST STATE IN THE U.S.
(WALLETHUB, 2020)
78
PUBLIC SAFETY AGENCIES STATEWIDE
180
AMBULANCE & FIRST RESPONDER AGENCIES STATEWIDE
The landscape of public safety in Vermont is a lot like our actual landscape—there's a wide range of terrain.
Whether professional or

 

volunteer

,

 

you can

 

find fulfilling

 

public safety and service opportunities

 

in Vermont.

 

 
Rooted in a community policing philosophy, Vermont law enforcement takes many forms. The Vermont State Police operate statewide, and are the primary police force for over 200 Vermont towns and more than half of Vermont's population. Many of Vermont's larger municipalities have their own police departments, with officers trained at the Vermont Police Academy. Municipal forces also receive support from a network of sheriffs and local constables.  
Law enforcement opportunities in Vermont aren't limited to policing. Search and rescue special teams keep Vermonters safe in our wild spaces and game wardens protect our wildlife. The Vermont Forensics Lab, Crime Information Center, and Radio Technology Services provide critical support for crime investigation, prevention, and security infrastructure. The Vermont Homeland Security Unit and Intelligence Center work together on threats and hazards as well as counterterrorism. In the private sector, firms like Margolis Healy provide security consulting services for schools, workplaces, and communities.
In 2011, Topical Storm Irene hit Vermont with a fury not seen since the early 20th century, and Vermont's Emergency Management system met the challenge. VEM focuses on community preparedness and training, encompassing everything from weather-related events to school safety. 
For fire safety, most Vermont communities have fire stations staffed by dedicated volunteer firefighters trained by the Vermont Fire Academy.
The state's Division of Fire Safety also provides services like fire safety education, code enforcement, hazmat response, and urban search and rescue. Emergency Medical Services agencies, municipal rescue departments, and private EMS services exist throughout the state and are supported by the Vermont Emergency Medical Services System. 
Volunteerism is an essential part of Vermont's public safety and social services landscape. In fact, Vermont ranks 16th in the nation for our volunteer rate, donating 16.1 million hours of volunteer time annually. Much of that volunteerism takes place in the human services sector and intersects with public safety. Groups like the Medical Reserve Corps bolster Vermont's health sector, particularly during unprecedented public emergencies like the Covid-19 pandemic.  
There are many options in Vermont to pursue the education and training needed to be a part of the public safety and service realm. In addition to the Vermont Police Academy and Fire Academy, there's training for EMS professionals both at Vermont Technical College and the Vermont Department of Health. Norwich University and Champlain College provide nationally recognized training for cybersecurity professionals, while the Community College of Vermont provides entry-level certification. Criminal justice and criminology degrees are available at several Vermont colleges.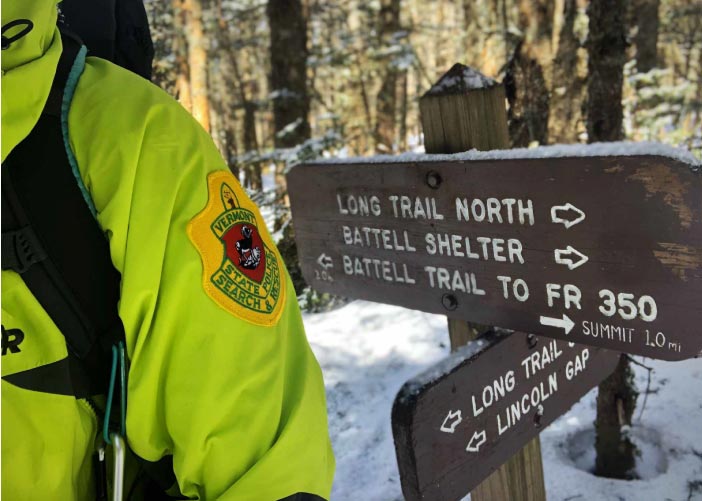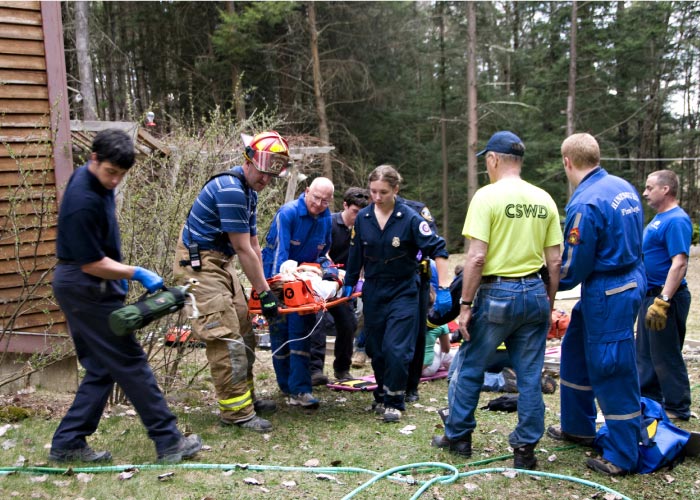 Interested in the public safety sector but don't know where to start?
Vermont Businesses Are Hiring:
Public Safety Employment Opportunities
In Vermont, you can find work as a public safety professional in many different areas. Here's some places to start:
Municipal Law Enforcement
Vermont Emergency Management
Vermont Department of Public Safety
Emergency Medical Services
Vermont Department of Fish & Wildlife