Forest Products
From Family Business to Big Business
Vermont's oldest industry is also its most resilient, spanning centuries and reinventing itself.
BACK TO SECTORS
REGIONAL PROFILES
10,500
jobs in Vermont's forest products industry (2018)
78%
of Vermont is forested
(#

4 in

the U.S.)
$1.4 billion
annual economic output (2018)
$79 million
total annual wages, wood manufacturing industry (2018)
Stewardship and smart, strategic business practices keep Vermont's most valuable natural resource sustainable.
From thermal energy to construction and manufacturing, Vermont's economy depends upon the forest products industry. 
Vermont has a long history of forestry and forestry management, first opening a sawmill in Westminster in 1739. Today, our forest products industry has become a key economic driver supporting over 10,500 jobs. (Forest recreation adds another $1.9 billion in economic output, and another 10,000 jobs.)
Known as the Green Mountain State, Vermont did not always live up to this nickname. In the late 1800s, clearcutting was rampant and only 20% of the state's forests remained. However, through conservation efforts, the forests have returned and today 78% of Vermont's land (4.6 million acres) is forested.
Vermont's diverse forests lie within a biological transition zone, so they contain both northern boreal forests and southern deciduous trees. This diversity makes Vermont forests a valuable, sustainable, and renewable resource. Today, Vermonters use the forests for lumber and to create furniture, turnings, moldings, and other wood products.
The forest products industry within Vermont features many  players. Wood product production starts with foresters and loggers but then can diverge to manufacturers or to craftspeople and artisans, all producing valuable, value-added products from furniture to wood pellets and chips to maple syrup.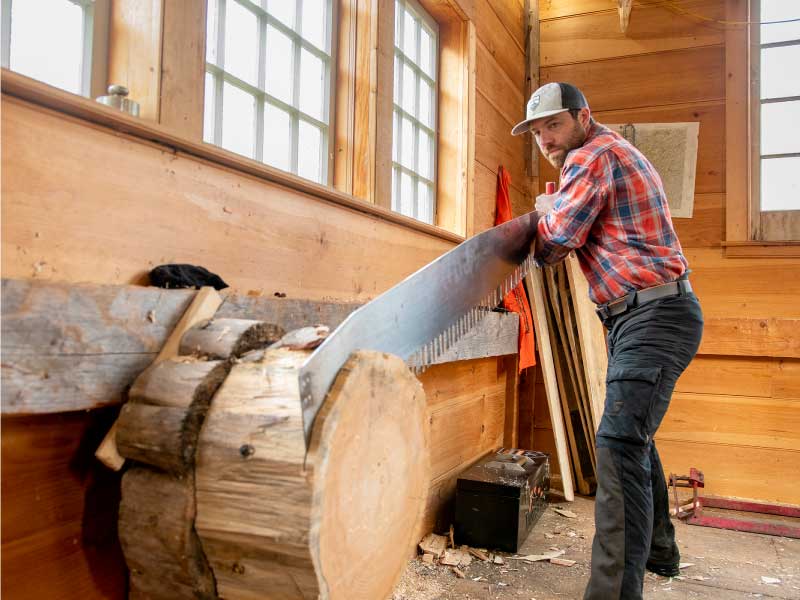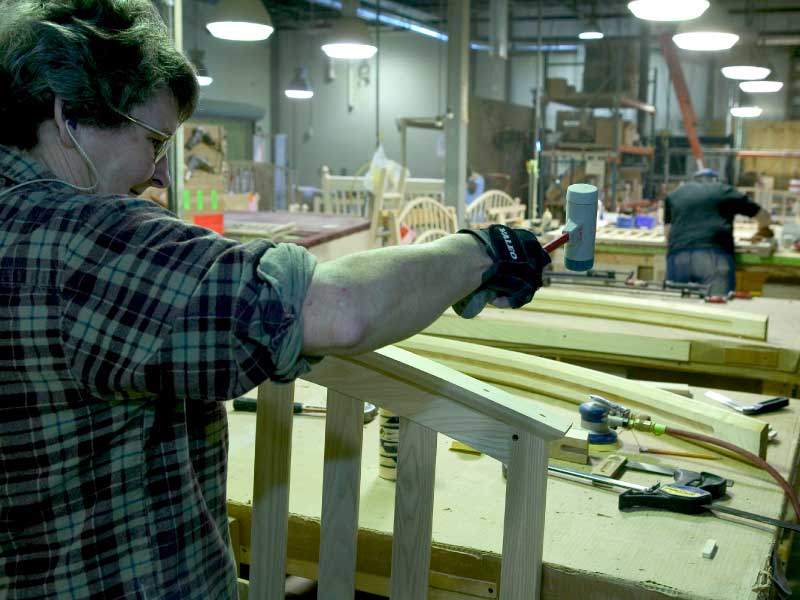 Interested in the forestry industry but don't know where to start?
Vermont Businesses Are Hiring: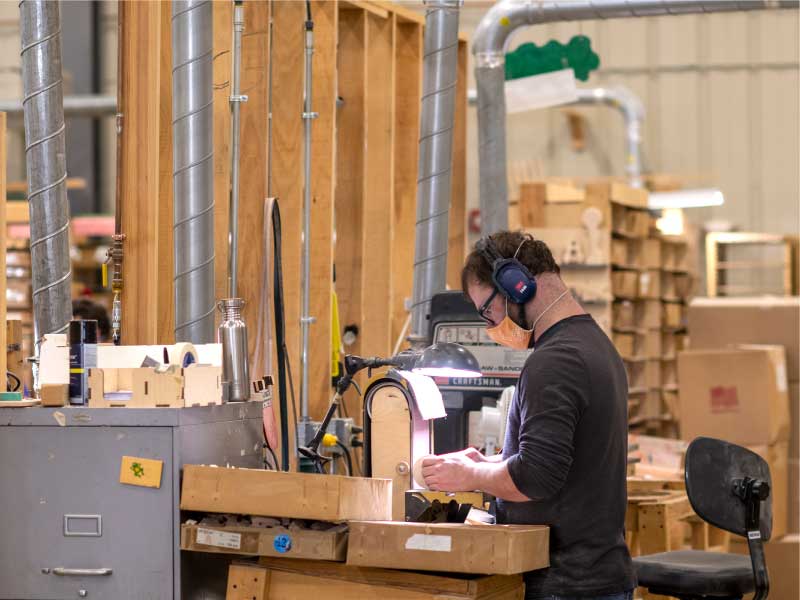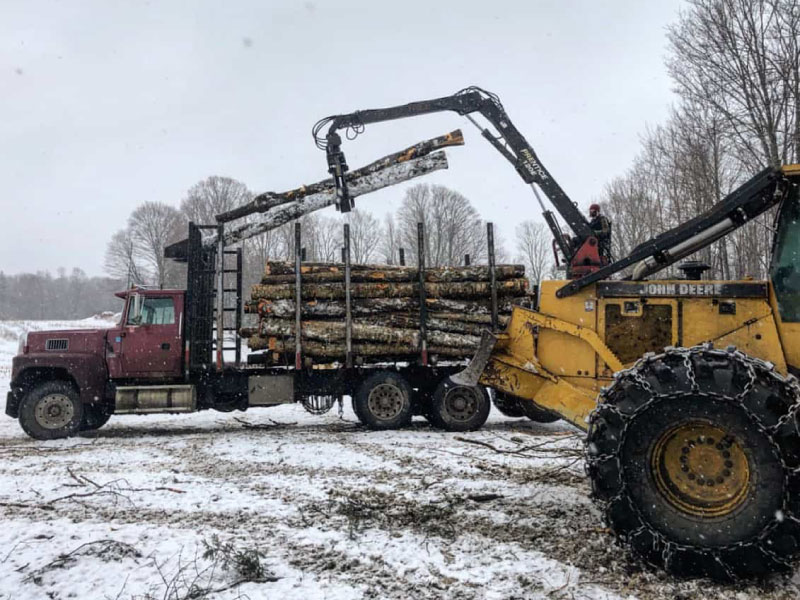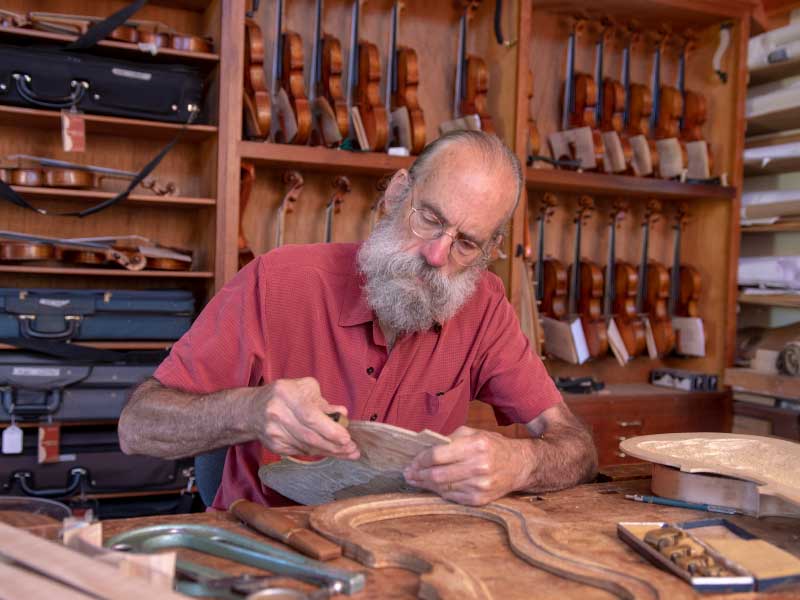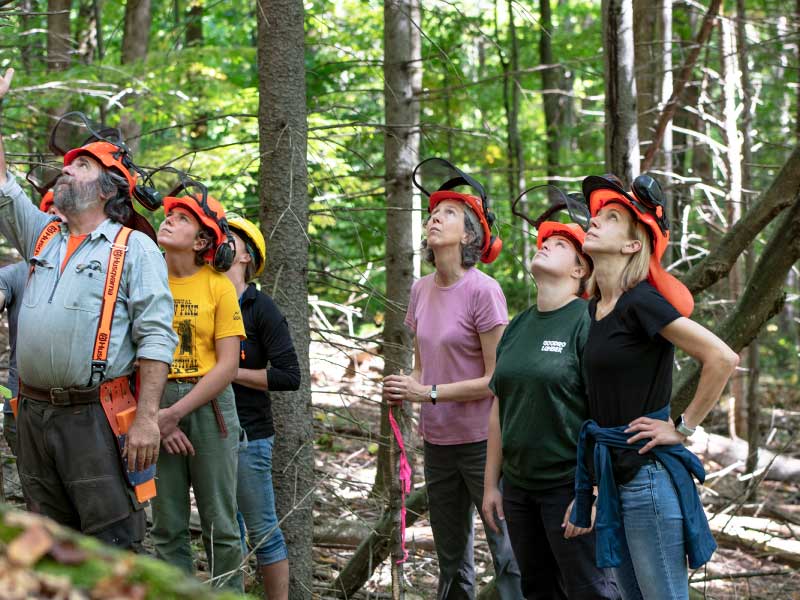 Available

 

Funding & Assistance

 

for VT Forest Products Industry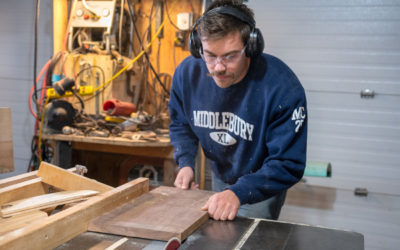 Photo by Erica Houskeeper | Treeline Terrains co-founder Nathaniel Klein starts a piece in a workshop in Middlebury. Each mountain is made with...