Education
Student-centered and high quality.
Unified school districts and independent schools. Statewide community college and small, private postsecondary institutions. Online learning and outdoor classrooms. Open educational resources and experiential learning. Vermont's education sector is as varied as its landscape.
BACK TO SECTORS
REGIONAL PROFILES
#4
MOST EDUCATED STATE (WALLETHUB, 2021)
#6
Best early education systems (WalletHub, 2020)
22,964
employees in schools providing elementary & secondary education
$670 million
TOTAL ANNUAL WAGES FOR
HIGHER EDUCATION EMPLOYEES (2019)
Vermont's small size benefits students in many ways.
Having the lowest student/teacher ratio in the country allows educators to focus deeply on student learning and development.
Consistently high testing performance (#3 in the US for reading) and high quality overall (#5 in the US) have led to Vermont's having a high school graduation rate of 92.7% in 2018.
Vermont has committed to the success of its workforce by partnering with postsecondary institutions and education leaders on the Advance Vermont Partnership: by 2025, 70% of Vermont's working age adults will possess a postsecondary degree or credential of value. The state also partners with colleges and organizations on a variety of trade-based, experiential training opportunities including apprenticeships, licensure prep, and other continuing education options.
The University of Vermont is the state's flagship research institution, includes the Larner College of Medicine and is affiliated with the University of Vermont Medical Center. Tiny Sterling College in Craftsbury Common, Vermont is a leading voice in environmental stewardship.
In between is a range of institutions that serve the educational needs of tens of thousands of students from Vermont and around the world from the associate to the doctoral degree level.
Professional development offerings for Vermont educators state-wide, from in-service trainings to advanced degree programs, offer
our teachers and school administrators opportunities to expand their skills and advance their careers.
The Vermont Higher Education Collaborative works with the state's higher education institutions, state and local agencies, and other organizations to make quality preparation, training, and support programs accessible to schools, early childhood and human service providers, educators, and educators-to-be. Individual organizations like Castleton University's Center for Schools provide professional development opportunities for educators at every level.
Our colleges and universities attract students and teachers from around the world which bring a rich cultural and economic benefit to Vermont. There are many cultural exchange programs and international students in Vermont, as there are Vermont students studying abroad. Vermont high schools with boarding programs such as Vermont Academy, Saint Johnsbury Academy, Lyndon Institute and various sport specific academies include students sent from world continents including Asia, Africa, South America and Europe. University of Vermont, Middlebury College, Champlain College, Bennington College and the Vermont State College System welcome foreign students to their campus' and have long proud tradition of educating students from all corners of the globe.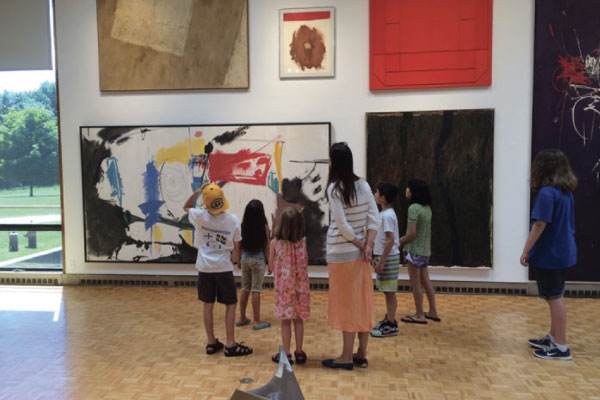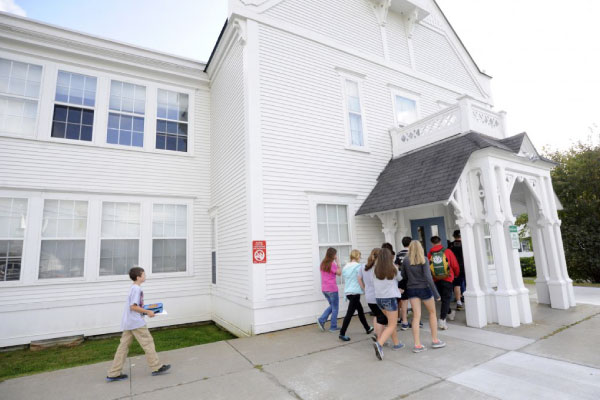 Interested in the education industry but don't know where to start?
Vermont Businesses Are Hiring:
Choose Vermont & Win $5,000!
Is everybody asking you about where you plan to go to college? We hope you answer, "I choose Vermont!"
Vermont's colleges, universities, and partners have come together to offer $60,000 in scholarship money to students who "Choose Vermont" and commit to attend a school here.  If you commit to Vermont by June 1, 2021 and register below, you'll be eligible to win a $5,000 scholarship from your new college.
These scholarships are made possible by Vermont's participating colleges and universities along with the support of our friends at Vermont Student Assistance Corporation and the Association of Vermont Independent Colleges.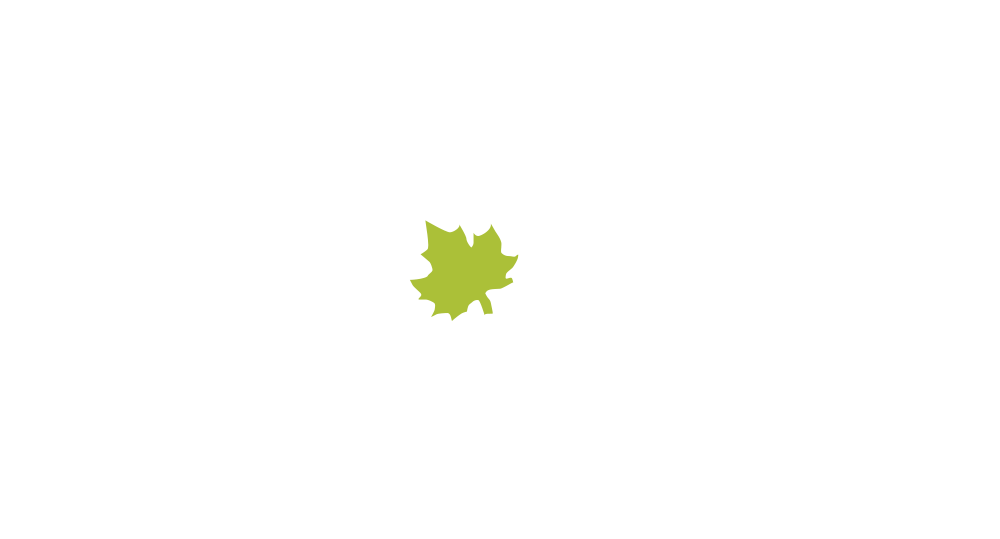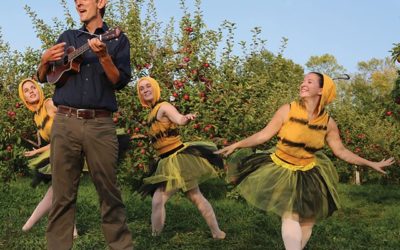 By KEN PICARD | COURTESY OF VERMONT PBS The scene opens with the sun rising over the Green Mountains on a typical Vermont family farm, where brown...
High Schools, Higher Ed Institutions & Education Organizations in Vermont