Construction
Quality. Accessibility. Growth.
Vermont's construction industry is itself building up—an interconnected community of small businesses, large companies, and craftspeople developing the state's infrastructure and maintaining over $80 billion in built assets.
BACK TO SECTORS
REGIONAL PROFILES
15,584
jobs in vermont (2020)
$803.6 million
total annual wages (2019)
In Vermont, housing, transportation, infrastructure, and business are growing.
From single family homes and multi-unit buildings to corporate headquarters and highway reconstruction, Vermont's need for construction professionals is strong at all levels.
Construction claims 3.7% of the state's GDP, with more than 3,000 construction-related businesses in Vermont—over 90% of which are small businesses. Construction workers' pay in Vermont in 2016 averaged $46,900—8% more than all private sector employees in the state. Vermont's construction industry is supported by both the public and private sectors: Private nonresidential spending on construction in Vermont totaled $511 million in 2016, and state and local spending totaled $229 million. The value of Vermont's buildings is more than $80 billion and the construction industry is essential to maintaining that value. 
The construction and engineering services sectors are growing rapidly in Vermont. According to the McClure Foundation, there will be almost 2,500 job openings in the construction sector and almost 600 engineering openings in the next 10 years. To help meet those workforce needs, Vermont's career and technical centers give high school students a head start by offering multiple programs in the construction trades, and allowing them to complete their senior year of high school and first year of college simultaneously. College students and adults fit seamlessly into that pipeline too, with both Vermont Technical College and Norwich University offering construction management degree programs.
Vermont Tech's program boasts a 100% placement rate for graduates. Students in Norwich's Design+Build Collaborative construct full-scale projects to address Vermont community needs. Yestermorrow Design/Build School offers certifications and classes for adults like building science and net zero design.
In Vermont, a huge opportunity exists for female contractors and construction business owners; just 3% of construction workers are female, and just 6% of construction businesses are women-owned. In 2018, a female-owned construction business was Vermont's Women-Owned Business of the Year. Vermont Works for Women is a statewide nonprofit that provides programs for girls and women to explore trades and gain experience in preparation for work in the field, such as Rosie's Girls, a summer camp filled with hands-on STEM- and trade-related projects for middle school students and Women Can Do,  program for high school girls that offers training and exposure to trades and manufacturing careers. VWW's Hire A Woman directory points contractors and consumers to women-owned businesses in Vermont's construction sector.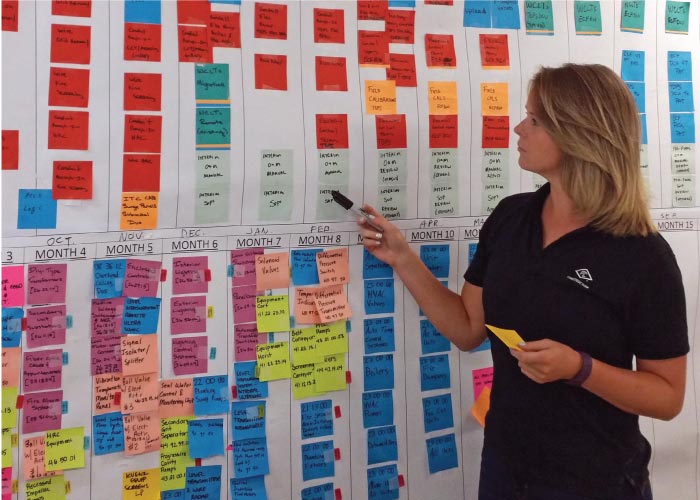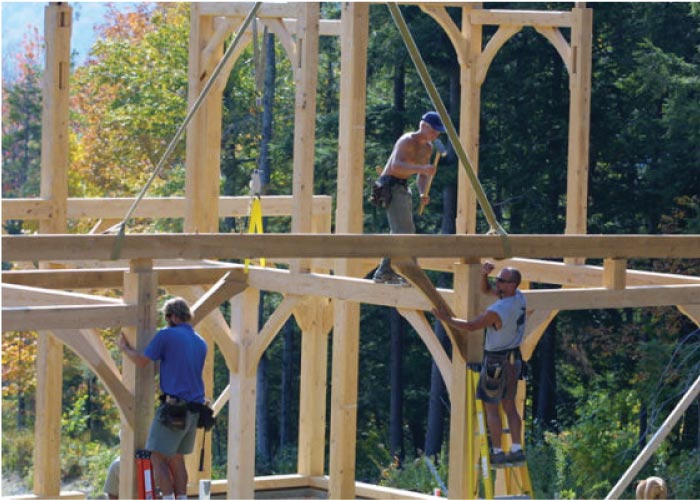 Interested in the construction industry but don't know where to start?
Vermont Businesses Are Hiring: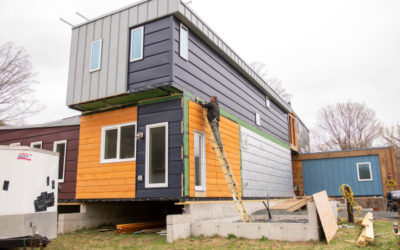 By Christine McGowan, Forest Products Program Director at Vermont Sustainable Jobs Fund | Photo by Erica Houskeeper, courtesy of the VSJF  Ten...
Real People, Real Careers.
The Vermont Talent Pipeline Management (VTPM) program is an employer-led, data-driven model for filling the most critical jobs in the Vermont workforce. The TPM model was founded by the U.S. Chamber of Commerce Foundation (USCCF) and is currently involved in a national rollout. Vermont has helped set the standard for the country as the first statewide implementation with pilots in 3 critical industries: Construction, Healthcare and Advanced Manufacturing.
The VTPM Construction Collaborative consists of over a dozen construction firms and resource partners working together to assess employment needs in the construction industry and develop career pathways to reach those goals. The collaborative has projected hundreds of available positions in the field coming online over the next two years.
Representative Construction Organizations in Vermont
Here's a sample of just a few businesses throughout the state: