Agriculture
Tradition and innovation.
Recognized as the East Coast epicenter of farm, food, and beverage entrepreneurism, Vermont's agriculture and food system offers something unique for residents, visitors, and business owners alike.
BACK TO SECTORS
REGIONAL PROFILES
6,977
Jobs IN FOOD MANUFACTURING BUSINESSES (2018)
$11.3B
VERMONT LOCAL FOOD SYSTEM ANNUAL OUTPUT
#1
MAPLE PRODUCER IN US AND DAIRY PRODUCER IN NEW ENGLAND
Agriculture in Vermont is steeped in both tradition and emerging innovation.
With Vermont's local food

 output of $11.3 billion, agriculture

 is woven into the culture and everyday fabric of the state.
Vermont is home to almost 7,000 farms and over 1,000,000 acres of farmland, with almost $800 million in sales annually of vegetables, nursery and greenhouse crops, maple syrup, livestock, poultry, tree fruit, berries, and more. Fifteen percent of Vermont farms have a "young operator," age 35 or younger. Vermont farms are managing 250,000 total acres, generating over $240 million a year in economic activity. Notably, Vermont produces 50% of the maple crop in the US, increasing production as technology advances.
Vermont's dairy industry generates over $1.3 billion in annual sales and brings $2.2 billion a year in economic activity to Vermont. Our dairy farms produce about two–thirds of all milk in New England, with much of this being processed in- state into cheese, butter, ice cream, yogurt, and powder. Over 80% of open farmland in Vermont is devoted to dairy production and crops grown for dairy feed. From yogurt makers and farmers to ice cream scoopers and dairy equipment purveyors, some 7,000 jobs, or 2.5% of the state's workforce, are supported by the dairy industry.  
The University of Vermont (UVM) is the nation's smallest land grant institution with a medical school. UVM Extension focuses on analysis, design, evaluation, and adoption of infrastructure, technology, and equipment to meet the needs of the agriculture sector in a rapidly changing and highly competitive industry. In 2020, the Vermont Agency of Agriculture, Food & Markets provided funding for research and development into areas such as specialty composts to control 
fungal soilborne pathogens in vegetable crops, and developing Vermont's saffron industry as a high-value crop for small family farms. 
Vermont has 14 food co-ops with storefronts, locally owned by over 48,400 members. Vermont's co-ops employ more than 960 people, generate over $133 million in annual revenue, and sell more than $46 million in local products. Vermont has roughly 1,100 retail food establishments, from traditional grocery stores to general stores.  
Many Vermonters purchase local food directly from the farmer—over 25% of Vermont farms sell some food direct to consumers, generating approximately $50 million in annual sales. 
Vermont's hemp sector has expanded rapidly, driven by robust US sales of CBD products. Vermont's CBD hemp producers are gaining local and national recognition for the quality, integrity, and originality of their brands, just as Vermont organic products, craft beer, and artisanal cheese have enjoyed market success. Vermont's climate and culture, the enthusiasm of its farmers and innovative entrepreneurs, and support provided by state government, will contribute to Vermont-branded hemp products enjoying a strong presence in the emerging marketplace.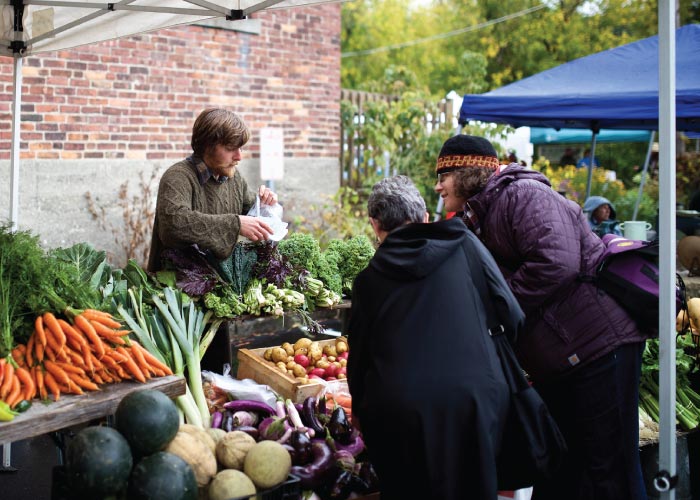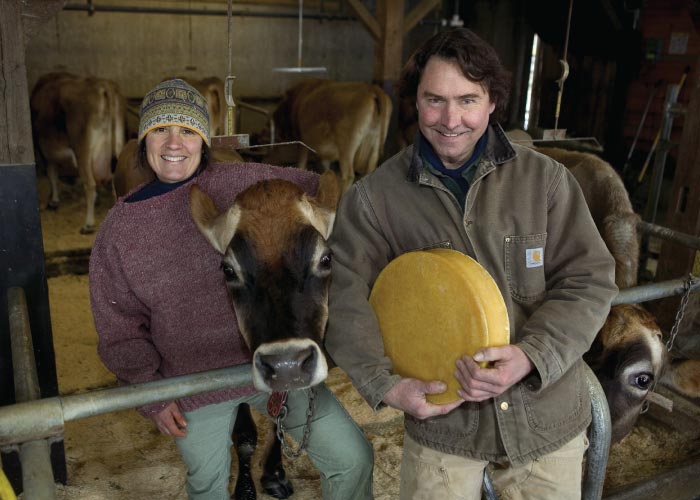 Interested in the agriculture industry but don't know where to start?
Vermont Businesses Are Hiring: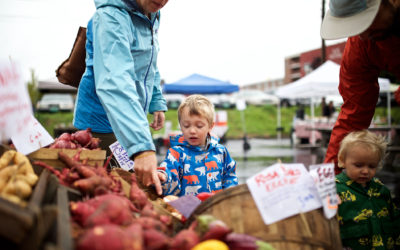 The bright rainbow of local produce and the smells of ground coffee and fresh-baked bread make diving into local food a delicious experience. From farmers markets to CSAs to growing your own or dining out, here's how to eat like a local in Vermont.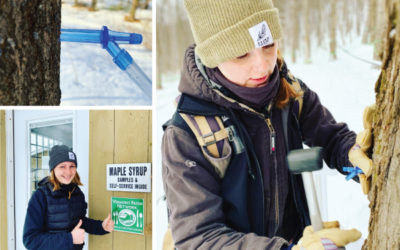 Is there anything more Vermont than making maple syrup?  We all look forward to those warmer winter days and cold nights because we know the maple...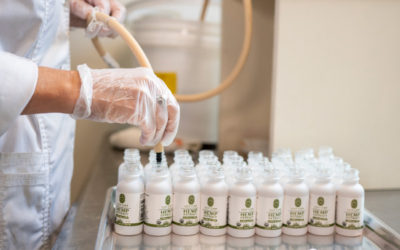 Written by Kelly Nottermann, Communications Director, Vermont Sustainable Jobs Fund | Photo by Erica Houskeeper, courtesy of the VSJF  When Rebecca...
Tradition and Innovation
Vermont's agriculture businesses grow, brew, and harvest success

.
Representative Agriculture Organizations in Vermont
Here's a sample of just a few businesses throughout the state: