Bright, vivid yellows, reds, and oranges fill baskets around Vermont farmers markets as growers gather to offer what's in season – peppers, heritage tomatoes, corn, carrots, and more. The warm scents of ground coffee and fresh-baked bread rise together, curling into the air to beckon visitors to take their time and experience the bounty of Vermont's lands. Neighbors stock their pantries from one another's gardens while enjoying live music and perusing art inspired by nearby vistas and experiences.
This scene could take place during almost any weekend in Vermont. With statewide outdoor farmers markets during the spring, summer, and fall, and  winter farmers markets indoors, Vermonters don't have to go far to fill their shelves with the bounty of the state's fields and farms. Signing up for CSAs (community-supported agriculture packages) bolsters grocery shopping lists with farm-fresh, locally grown produce all season, straight from the farm to your table.
Many Vermont farms offer pick-your-own produce. The whole family can enjoy harvesting fruit and vegetables as fresh as they come – right off the tree or the vine. Strawberries, raspberries, and blueberries grow through the summer, and as summer ripens into fall, apples, pumpkins, squash, and more are ready for harvest.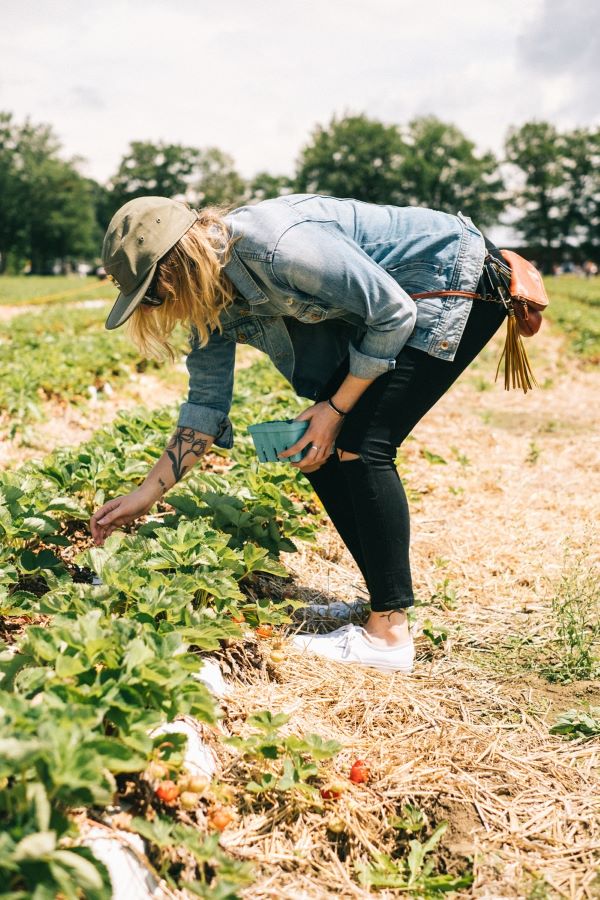 With more than 500 community gardens across the state, yard space or soil quality at home don't have to be barriers to growing your own produce, and joining or starting a community garden can be a great way to put down roots. Some Vermonters start seeds indoors and plant outside after the possibility of frost has passed; others buy starters at farmers markets or stores and plant in late spring. Community composting initiatives make it easy to work together to break down food scraps into nutrient-rich soil to give gardens a sustainable boost and take load off landfills statewide.
Local food is abundant in stores, too. Vermont has 13 co-operatively owned food businesses, many of which offer food grown nearby. Coffee roasters, sugarhouses, and farm markets across Vermont are a great place to find locally grown or produced foods. Once you start cooking, the enticing, familiar smell of fresh onions caramelizing, tomatoes roasting,  and local, grass-fed meat sizzling, fills the house. Add to your collection of favorites with recipes for maple pickles, cocktails and more from Vermont baker Gesine Bullock-Prado.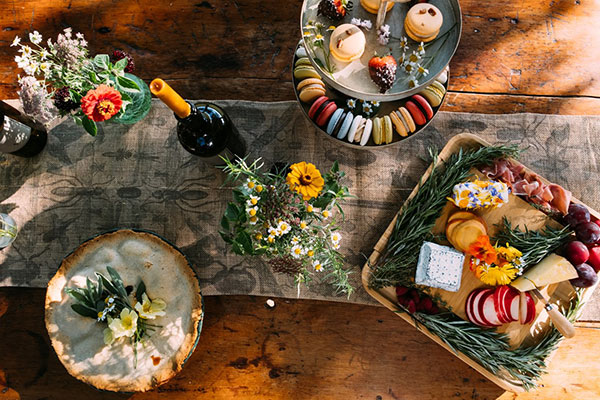 The chefs at Vermont's restaurants often plan their menus with an eye for what's in season locally. Some even supplement their food purchases with gardens of their own at the restaurant, seasoning dishes with fresh-grown herbs and including hand-tended vegetables in salads. Find restaurant experiences ranging from high-end dining al fresco to food trucks to snack bars.
Wherever you go in Vermont, a cornucopia of fresh, local food isn't far away.